Reader, I Married Him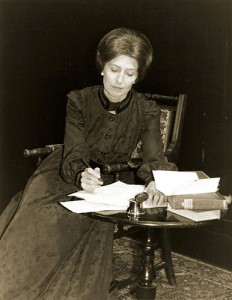 It is the night of June 28th, 1854, and in Yorkshire, at Haworth Parsonage, novelist Charlotte Brontë is preparing for her wedding. The acclaimed author of Jane Eyre is about to marry the Reverend Arthur Bell Nicholls, a man who bears no resemblance to Charlotte's ideal, her dashing fictional hero, Mr. Rochester.
Reminiscences of her past and of another man give Charlotte cause to doubt her choice, and to ask herself even at this late hour, should she go through with tomorrow's marriage?
Reader, I Married Him has a running time of 45 minutes. It needs an acting area of approximately 5m x 5m.
After Chekhov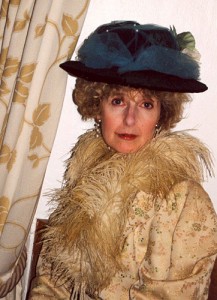 Actress Olga Knipper married Russian playwright Anton Chekhov in 1901, after meeting him during rehearsals for his play, The Seagull. He was famous, humorous and consumptive; she was unknown, lively and healthy. He died in his early 40s, while she became the star of the Moscow Art Theatre Company and stayed with them for over thirty years.
After Chekhov focuses on Olga as she arrives from Moscow to perform in the theatre at Sevastopol, Crimea. It is April 1914, ten years after Chekhov's death. The stage is set for his play, The Cherry Orchard, in which Olga plays the lead, but disturbing memories lie in wait for her. Will she appear tonight?
After Chekhov has a running time of 1 hour. It needs an acting area of approximately 6m x 5m, and, ideally, an exit each side of the stage.